Dr. Joseph Pivato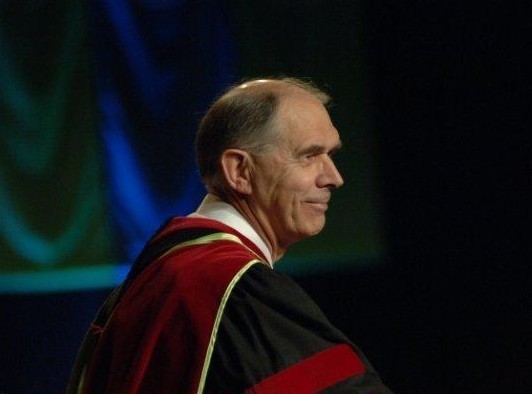 Joseph Pivato is Professor Emeritus, Literary Studies at Athabasca University, and has been visiting professor in Australian and Italian universities. At Athabasca he developed online courses in Canadian and Comparative Literatures, Literary Theory, Literature and Hypertext, Film and Literature, the Creative Writing Program, and the MA-IS in Literary Studies. He co-ordinates the online resource: canadian-writers.athabascau.ca

In 1985 he edited Contrasts: Comparative Essays on Italian-Canadian Writing, the first critical analysis of emerging ethnic minority literatures, followed by Echo: Essays on Other Literatures (1994). As The Mariano Elia Chair at York University in 1987-88, he offered the first course on Italian-Canadian literature. His edited publications include: Africadian Atlantic: Essays on George Elliott Clarke (2012), Sheila Watson: Essays on Her Works (2015), The Literatures of Lesser Diffusion / Les littératures de moindre diffusion (1990), and individual books on Mary di Michele, Frank Paci, Pier Giorgio DiCicco, Caterina Edwards and Rina Cralli. His work on ethnic minority writing has often been guided by feminist theory on topics of life-writing, translation and research on intertextuality, language and identity. In 2018 he co-edited with Giulia De Gasperi Comparative Literature for the New Century with McGill-Queen's U.P. He earned a B.A. French and English at York University, M.A. and Ph.D. in Comparative Literature at University of Alberta. He has a profile on Wikipedia.
Recent Submissions
The important year for Italian-Canadian literature is 1978-1979, the year in which three writers separately and simultaneously made conscious decisions to write in a standard official language of Canada rather than in ...

(

Canadian Comparative Literature Association

,

2021-03-01

)

Over the past decade, debates about the role of translations in studies focused on Comparative Literature have grown. Questions of self-translation and untranslatable texts have also been added to this discourse. The aim ...

(

Guernica Editions

,

2012

)

(

University of Ottawa

,

2016

)

(

University of Winnipeg

,

2018-09-28

)

(

Lexington Books

,

2020-03-01

)

(

University of Toronto

,

2021-04-21

)

(

University of Toronto, Iacobucci Centre

,

2009

)

Part One: The State of the Art; Part Two: Younger Writers; Part Three: The Burdens of History for the Italian

(

Strange Peregrinations

,

2006

)

The most significant development which has taken place among Italian-Canadian writers since 1986 is the great amount of writing and publication. This was not supposed to happen according to most opinions. I recall that for ...

(

Australasian Canadian Studies

,

2005

)

"Our House is in a Cosmic Ear" is the title of a poem by Antonino Mazza, a poet and translator who epitomizes Calabrian writers in Canada. Calabrians constitute a very large proportion of the Italians in Canada. There are ...

One day we got lost in Pordenone. On a long drive from Udine to Bassano we took a wrong turn and found ourselves in a newly built area of Pordenone. The streets, sidewalks, green lawns and house designs were all a reproduction ...

(

Canadian Theatre Review

,

2001

)

In the complex relationship between the literatures of English Canada and Quebec translation has played an important role. Now with the emergence of ethnic minority writing in Canada this binary model of the literary ...

(

Canadian Ethnic Studies

,

1996

)

Ethnic minority writing in Canada was once a neglected field not only by Canadianists promoting a canon for a national literature, but also by theorists who focused on the great works from major European languages as the ...

(

Journal of Canadian Studies

,

1996

)

The reading and study of ethnic minority writing repeatedly confront the problem of representation, and raise many questions in the debate between essentialism and social construction and implications for the issues of ...